Meet Rod Jasmer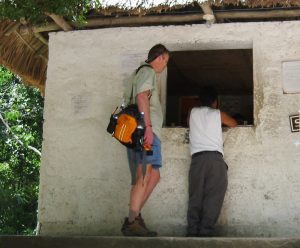 Rod Jasmer grew up on one of the 10,000 lakes in Minnesota, near Alexandria. He completed high school and his undergraduate degree in his home state and then ventured west to Idaho to continue his study of geology. It was there he met his future wife, Valerie. In late 1987 they married, he received his graduate degree, and within a few months they packed most all their combined possessions into six suitcases and moved to Australia on permeant resident visas. They traveled extensively during their time Down Under and spent an extended five-month overland trek throughout SE Asia. Upon their return to America, they started a family, and their three children were born over the succeeding five years.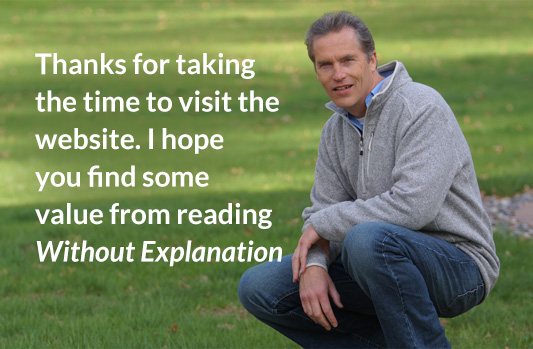 Rod's professional career includes purchasing and starting a number of companies. He has managed the technical direction, personnel advancement and business elements of the firms. He successfully published his first writings in the mid-eighties and has since written hundreds of documents relating to environmental conditions assessment, contaminant analysis and remedial evaluation.
After Valerie's death, it is an understatement to say that his life changed. He eventually quit his professional positions to focus on time with his family. Life with three kids as a single dad wasn't always easy, but they collectively endeavored to maintain a strong family. Travel and adventure continue to be a pastime for Rod, as he finishing first in a Fear Factor Live competition in Florida and won a 2013 Jeep on the Price is Right. After its airing, CBS attached the title of "Jeepologist" to him and the show's promotion.
Rod spends as much time as possible outdoors, doing most any activity the four seasons allow. Skiing, snowmobiling, hiking and snorkeling are some of his favorites. Photography has always been a hobby, with his photographs appearing in newspapers and as part of exhibits, and being auctioned. Beyond his writing, Rod works as an environmental and business consultant to Union Pacific Railroad and other national clients. He splits his time between living in Linwood, Minnesota, and Park City, Utah.
Invitation to Connect

Without Explanation, and everything that it encompasses, has been a significant part of my life for many years and I'd welcome sharing it with you. Whether you have a question about the book, would like to share your own personal experience with an unexpected or tragic loss, or just want to say hello, I'd love to hear from you. Contact ROD JASMER